President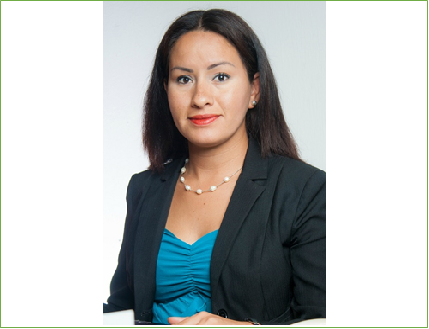 beatrizruizcamacho@gmail.com
Dra. Ruiz Camacho obtained her Doctorate in Sciences in Chemical Engineering at the National Polytechnic Institute and University of Poitiers, France. Her M.S degree in Materials Science and Chemical Engineering were received from Autonomous Metropolitan University of Mexico. She is Member of the National System of Researchers (SNI-1). She is actually Professor at chemical engineering department at the Guanajuato University.
Dr. Ruiz conducts research in the development of novel electrodes for fuel cells, performs synthesis, characterization and electrochemical evaluation of these materials. She has participated and directed research projects from several funding organizations (icytdf, CONCYTEG and PROMEP) related to the science of nanomaterials and their applications in energy. She has published articles in international journals (JCR) with high impact factor. Her areas of research interest are: catalysis and materials, clean energy, fuel cells and electrochemistry.

Vice president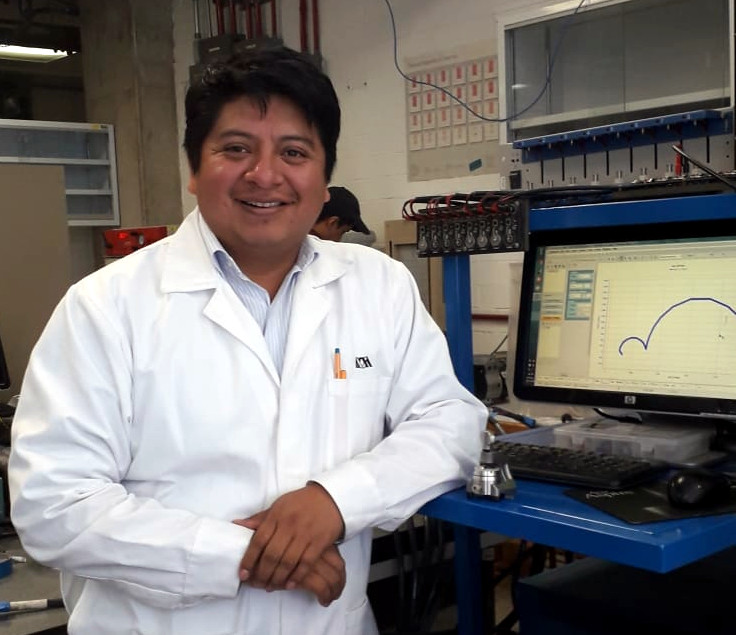 Dr. Guadalupe Ramos-Sánchez
gramossa@conacyt.mx
He is a Chemical Engineer from the Universidad Autónoma Metopolitana – Azcapotzalco. He completed his doctoral studies at the Center for Research and Advanced Studies of the IPN, developing electrocatalysts with applications in fuel cells. Subsequently, he made a postdoctoral stay at Texas A & M University conducting studies on modeling first principles of materials and processes related to clean energies and electrochemical transformations. He has received important awards from National and International organizations and is currently the referee of the International Journal of Hydrogen Energy, Electrochimica Acta, Journal of the Taiwan Institute of Chemical Engineers and Journal of the Brazilian Chemical Society. He has published around 40 scientific articles and has around 570 citations and an index h = 12.
Currently, he is a Conacyt professor commissioned to the Autonomous Metropolitan University – Iztapalapa, where he carries out research related to the development of materials and processes of energy conversion by electrochemical methods, study of catalytic and electrocatalytic reactions at the molecular level and development of prototypes of batteries and fuel cells. He has directed projects of degree, masters and doctorate, currently belongs to the National System of researchers (SNI level I).

Treasurer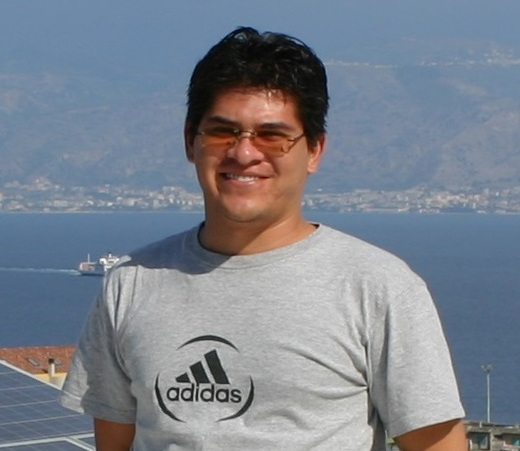 romeli@uqroo.edu.mx
Dr. Romeli Barbosa received Ph.D. and M.S. degrees in Energy Engineering option from National Autonomous University of Mexico, in 2012 and 2007, respectively. He is currently Professor at Sciences and Engineering Department at the Quintana Roo University, Mexico. He has been awarded with a national recognition by CONACYT (SNI member).
Research activity: His research interest includes numerical simulation and design of catalyst layer and portable PEM Fuel Cells.  Dr. Barbosa, at present is author of 23 international papers and is involved in five innovative pilot projects, mainly in the fields of development of new devices for power generation with high power density.

Secretary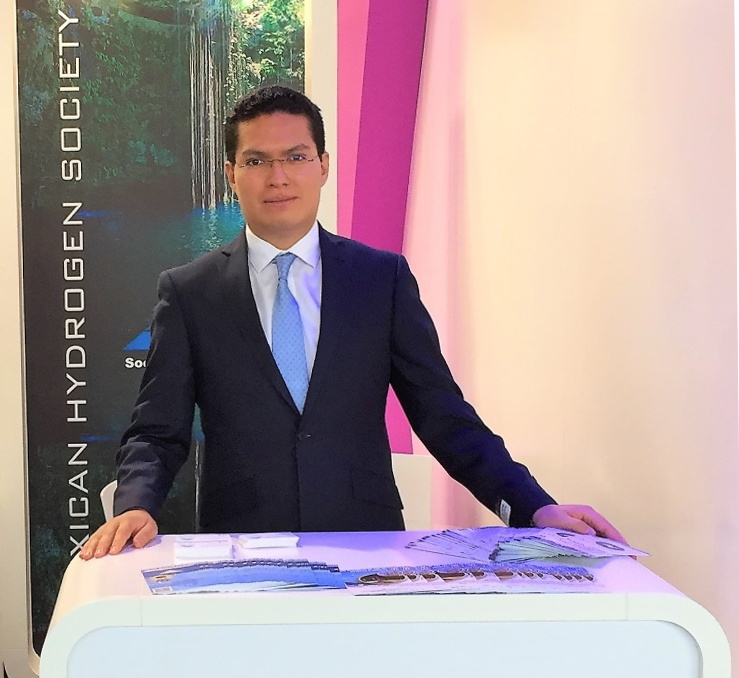 Ing. Juan Antonio Gutiérrez Rodríguez
info@smhidrogeno.net
Juan Antonio is a Business Developer and co-founder of Hazwo SA de CV, a Mexican company specialized in energy management and storage solutions. 
He's Chemical Engineering from the National Autonomous University of Mexico. While studing he was president of the International Association for Hydrogen Energy – UNAM Student Chapter. Juan Antonio has taken multiple refresher courses on hydrogen technologies, including a certification as Technician in Fuel Cell Vehicles by KnowHy program of the European Commission for the development of Fuel Cells and Hydrogen (FCH-JU).
Since the beginign of his career Juan Antonio has participated in companies related with hydrogen value chain such as Leman Instruments where he worked as a product specialist of high purity hydrogen generators for analytical applications.
Juan Antonio is a member of the Mexican Hydrogen Society since 2014 and member of California Hydrogen Business Council since 2017. He actively participates in national and international discussion forums on the development of hydrogen technologies. During 2018 he participated to manage the presence of the Mexican Hydrogen Society in Hannover Messe within the National Energy Pavilion of Mexico as a partner country.